RoboPharma has delivered many solutions in community and hospital pharmacies around the world including China, UK and Europe. Here are a selection of case studies highlighting our solutions.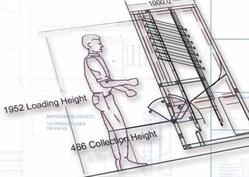 Whiston Hospital - Prescot, United Kingdom
Looking to reduce turnaround time for discharge prescriptions and facing a rapid increase in inpatient prescriptions, Whiston Hospital chose RoboPharma to maximise their medicine management.
With the capacity to load and dispense at the same time; hold bottles as well as boxes; provide prescription checking with an integral labelling system, RoboPharma successfully met all of Whiston's specification criteria.
The robot holds stock for approximately two weeks and handles over 80 percent of all items dispensed within the pharmacy. Whiston Hospital have found that filling takes just under 10 seconds per pack and the average delivery speed is eight packs in fourteen seconds - uninterrupted by any filling activity.
They have been able to cut prescription turnaround times and dispensing error rates in half since installation. They have also experienced notable staffing benefits, with staff spending more time on clinical activities and in the aseptic unit, a decrease in overtime and an increase in staff morale.
Princess Alexandra Hospital - Queensland, Australia
Pharmacy Automation has been implemented at the Princess Alexandra Hospital - the first of its kind in Australia. PAH pharmacy is using RoboPharma automated robotics to select medication in the required amounts and improving patient safety by incorporating bar code technology.
To date, this particular type of dispensing system has only been used in community pharmacies or abroad. What would traditionally take a pharmacist 20 minutes to select medications, now takes 10 seconds with the pharmacy robot. Pharmacists will now be able to focus on clinical work and have more time to educate patients and assist doctors on ward round visits to patients.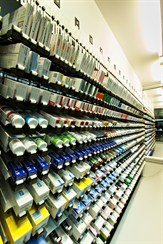 An after-hours hatch has also been implemented, allowing a pharmacist who previously returned after hours to supply any unavailable medication to remotely access into the RoboPharma system. The robotics will then be able to drop the required medication into the hatch for the nurse through a secure and safe process, saving the pharmacist time and providing the patient with better care as nurses can access medication through a faster, more timely and cost efficient process.
Together with the standard modules, the solution provided by RoboPharma includes, automated imprest picking for the wards, storage and dispense of refrigerated drugs, modules for slower moving products and integration with iPharmacy. The system capacity is approximatley 20,000 packages and can be extended as PAH demands grow.